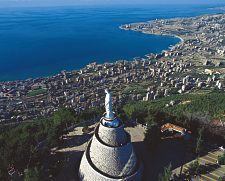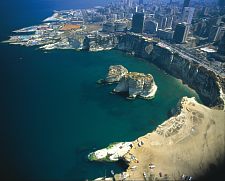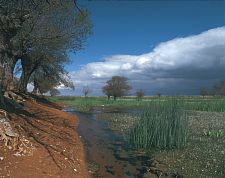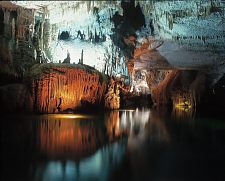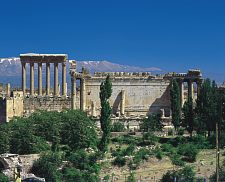 Hezbollah - Israel War 2006
UNSC RESOLUTION 1701, August 11, 2006
PM Siniora Seven Points Plan
UNSC DRAFT RESOLUTION FOR FULL CESSATION OF HOSTILITIES August 5, 2006
CDL Declaration -- July 25,2006 | ROADMAP TO NORMALIZATION
---
The 2006 Hezbollah - Israel conflict refers to a series of ongoing military actions and clashes in northern Israel and Lebanon between Hezbollah's armed wing and the Israel Defense Forces (IDF), Israeli airstrikes on Lebanon, and Hezbollah's rocket attacks on northern Israel.
---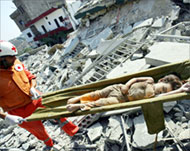 THE ISRAELI HOLOCAUST IN LEBANON CONTINUES
QANA: 37 children killed in a shelter by an Israeli bomb
More than 64 civilians, at least 37 of them children, have been killed in a town in Qana, south Lebanon, in the deadliest Israeli strike of the conflict so far.
Displaced families had been sheltering in the basement of a house in Qana, which was crushed after a direct hit by a US-made bunker buster bomb that targeted the shelter. Qana was the subject of a similar holocaust in 1996.
How can we stand by and allow this to go on?
Humanitarian Appeal! Enough is Enough! Stop this massacre!
SPARE CIVILIANS LIVES!



---
Introduction

On 12 July 2006 Hezbollah initiated "Operation Truthful Promise", resulting in the capture of two Israeli soldiers to exchange them for three Lebanese prisoners held by Israel, and the killing of eight Israeli soldiers and the wounding of twenty more. Israel then responded with Operation Just Reward, later renamed Operation Change of Direction. Israel's strike has included massive bombing raids by the Israeli Air Force (IAF), an air and Israeli Sea Corps naval blockade of Lebanon (especially southern Lebanon and Beirut), a force of tanks and armored personnel carriers, and a large incursion into southern Lebanon by IDF ground troops. Meanwhile, Hezbollah has engaged in artillery rocket bombardment of Israel's northern cities and towns, including Haifa.

The Lebanese government has disavowed Hezbollah's actions while urgently calling for international peacemakers to end the conflict by enforcing an immediate ceasefire.

The conflict has killed many civilians, caused widespread damage, displaced many people and disrupted normal life across most of Lebanon and northern Israel. Both sides' attacks on civilian population centers and infrastructure have drawn sharp criticism internationally. Some call the Israeli response "disproportionate violence".
In the span of 3 weeks, it is estimated that the Israeli Army has dropped more than 3 Kilo Tons of bombs on Lebanese cities throughout the country: in the South, North, Bekaa Valley and Mount Lebanon. The Israeli attacks have destroyed civilian infrastructure in Lebanon, including Beirut International Airport, all major bridges connecting Lebanese towns, communication infrastructure, media outlets in addition to complete destruction of residential neighborhoods in South Lebanon and the the Southern Suburb of Beirut.

The human toll stands so far at more than 600 Lebanese civilians killed, 3320 physically wounded, more than 600,000 displaced, and a humungous yet an unknown number of emotionally traumatized civilians particularly children.
Actions

Beginning of conflict

At 9:05 AM local time on 12 July 2006 a ground contingent of Hezbollah militants attacked two Israeli armored Humvees on a routine patrol along the Israel-Lebanon border near the Israeli village of Zar'it with anti-tank rockets, abducting two Israeli soldiers, and killing three. Five others were killed later on the Lebanese side of the border on 12 July during a mission to rescue the two captured soldiers. According to the Lebanese police force, the Israeli soldiers were attacked and captured on the Lebanese side of the border on 12 July during a mission to infiltrate the Lebanese town of Ayta al-Sha`b.

The IDF confirmed the capture of the two Israeli soldiers on 13 July and identified them as Ehud Goldwasser and Eldad Regev, both reservists who were on their last day of operational duty.

Hezbollah's attack was named after a "promise" by its leader Sheikh Hassan Nasrallah to capture Israeli soldiers and swap them for Samir Kuntar and other Lebanese prisoners held by Israel.

Hezbollah released a statement saying "Implementing our promise to free Arab prisoners in Israeli jails, our strugglers have captured two Israeli soldiers in southern Lebanon". Later on, Sayyid Hassan Nasrallah declared that "No military operation will return them… The prisoners will not be returned except through one way: indirect negotiations and a trade of prisoners."
According to the Israeli newspaper Haaretz, Israel responded within 2 hours

"[A] force of tanks and armored personnel carriers was immediately sent into Lebanon in hot pursuit. It was during this pursuit, at about 11:00 A.M. . . . [a] Merkava tank drove over a powerful bomb, containing an estimated 200 to 300 kilograms (440–660 Lb) of explosives, about 70 meters (230 ft) north of the border fence. The tank was almost completely destroyed, and all four crew members were killed instantly. Over the next several hours, IDF soldiers waged a fierce fight against Hezbollah gunmen . . . During the course of this battle, at about 3:00 P.M., another soldier was killed and two were lightly wounded."

Israel's chief of staff, Lt. Gen. Dan Halutz, told Israel's Channel 10, "If the soldiers are not returned, we will turn Lebanon's clock back 20 years." Retired Israeli army Col. Gal Luft, a former commander in the town of Ramallah, said:
"Israel is attempting to create a rift between the Lebanese population and Hezbollah supporters by exacting a heavy price from the elite in Beirut. The message is: If you want your air conditioning to work and if you want to be able to fly to Paris for shopping, you must pull your head out of the sand and take action toward shutting down Hezbollah-land."
Prime Minister of Israel Ehud Olmert declared the attack by Hezbollah's military wing an "act of war", and promised Lebanon a "very painful and far-reaching response." Israeli Defense Minister Amir Peretz also said that "the State of Israel sees itself free to use all measures that it finds it needs, and the Israeli Forces have been given orders in that direction."
Israel said it held the Beirut government responsible for the attack, but Prime Minister Fuad Siniora denied any knowledge of the raid and stated that he did not condone it. An emergency meeting of the Lebanese government reaffirmed this position.

Early on 13 July 2006 Israel sent IDF jets to bomb Lebanon's international airport near Beirut, forcing its closure and diverting its arriving flights to Cyprus. Israel is now imposing an air and sea blockade on Lebanon, and has bombed the roads connecting Lebanon with Syria.
Hezbollah rocket campaign

On 14 July, following Israeli bombing raids on Lebanon that killed 60 civilians Nasrallah said, addressing Israel: "You wanted an open war, and we are heading for an open war. We are ready for it."

After the Israeli initial response, Hezbollah declared an all-out military alert, and said it had 13,000 rockets capable of hitting towns and installations far into northern Israel. As a result, Defense Minister Peretz told commanders to prepare civil defense plans and many of the nearly 1,000,000 civilians living in Northern Israel have been sent to bomb shelters or fled their homes to other parts of the country. Hezbollah continued to fire hundreds of Katyusha rockets into northern Israel's towns and cities, including Nahariya, Safed, Hatzor HaGlilit, Rosh Pina, Kiryat Shmona, and Karmiel, and numerous small agricultural villages.
The alleged targeting of civilian areas in Israel and Lebanon by combatants on both sides has figured prominently in the conflict. A vast majority of the hundreds of Lebanese casualties have been civilians, including women and children, whereas around one-third (18 civilians out of 51 dead) of Israeli casualties have been civilians.

UN humanitarian chief Jan Egeland, while calling Israel's offensive "disproportionate" and "a violation of international humanitarian law", also accused Hezbollah of "cowardly blending" among Lebanese civilians and causing the deaths of hundreds during two weeks of cross-border conflict with Israel.
Casualties

Lebanese: According to various media, between 481 and 750 people are reported dead. Additionally, there have been between 500 and 3200 people

wounded, and over 800,000 have been made refugees, with an unknown number of missing civilians in the south. On 28 July Lebanese Health Minister Mohammad Khalifeh announced that hospitals in Lebanon had received 401 dead Lebanese people since 12 July. He also reportedly said: "On top of those victims, there are 150 to 200 bodies still under the rubble. We have not been able to pull them out because the areas they died in are still under fire".
Hezbollah acknowledges 49 killed. IDF Chief of Staff Lt. General Dan Halutz has claimed that close to 100 Hezbollah fighters have been killed as of 22 July, in land fighting in South Lebanon. IDF claimed the killing of more than 300 Hezbollah fighters as of August 1, offering a comprehensive list of those killed.
Israeli: 36 Israeli soldiers have been killed (including one pilot, killed in a collision between two helicopters, and two in another helicopter crash, also 4 servicemen were killed after INS Hanit was hit), and 129 more wounded.
20 civilians have been killed, while another 418 civilians were treated in hospitals, 19 of whom were seriously injured, and another 875 treated for shock. Many civilians have left their homes in northern Israel and went south. Some Israeli cities and villages near the Israeli-Lebanese border have been deserted, such as Kiryat Shmona and Nahariya, from fear of rockets and mortar fire.

Environmental consequences of attacks

IDF strikes on the Jiyeh power plant in Lebanon on 13 July and 15 July caused 25,000 tons of oil to spill into the Mediterranean and constitutes an
environmental disaster for the region. At present an oil slick covers 80km of Lebanon's 200km coastline. The slick is reportedly causing breathing problems, killing fish, and threatening the habitat of the endangered green sea turtle.

The IDF has been criticized for its use of depleted uranium warheads (e.g., GBU-28 "Bunker Buster" munitions which is delivered by U.S. during the conflict , armor-piercing artillery and sabot shells) because of their indiscriminate nature and resulting toxic environmental contamination. GBU-28 munitions are in use by the IDF in Lebanon against infrastructure which the IDF claim houses Hezbollah.
BBC reported that Hezbollah rockets have caused some forest fires inside Northern Israel.
Position of Lebanon

While Israel holds the Lebanese government responsible for the Hezbollah attacks due to their failure to implement Resolution 1559 calling on them to disarm Hezbollah, Lebanon disavows the Hezbollah raids and states it does not condone them. An emergency meeting of the Lebanese government reaffirmed this position. Almost immediately after hostilities began, Lebanon's Prime Minister Fouad Siniora called for a ceasefire. On 14 July, following a phone call between Siniora and President Bush, the Prime Minister's office issued the statement that "Prime Minister Siniora called on President Bush to exert all his efforts on Israel to stop its aggression on Lebanon, reach a comprehensive ceasefire and lift its blockade."
The next day, in a televised message to the Lebanese people, and afterwards in an interview with CNN, Siniora said "We call for an immediate ceasefire backed by the United Nations.
International reactions to the conflict have included widespread concern over current damage and over the possible escalation of the crisis, as well as mixed support and criticism of both Hezbollah and Israel.
A number of nations, including the United States, United Kingdom, Germany and Canada, have asserted Israel's right to self-defense. Further, the United States authorized Israel's request for the expedited processing and shipment of precision-guided bombs to Israel. The United States did not announce the shipment publicly.
Neighboring Middle Eastern nations have been split in their response. Iran, Syria and Yemen have voiced strong support for Hezbollah, and the Arab League has issued a statement condemning Israel's response. By contrast, Saudi Arabia, Egypt, and Jordan criticized Hezbollah's actions, as well as Iran and Syria for extending support to the organization, although they are under pressure to change their stance.